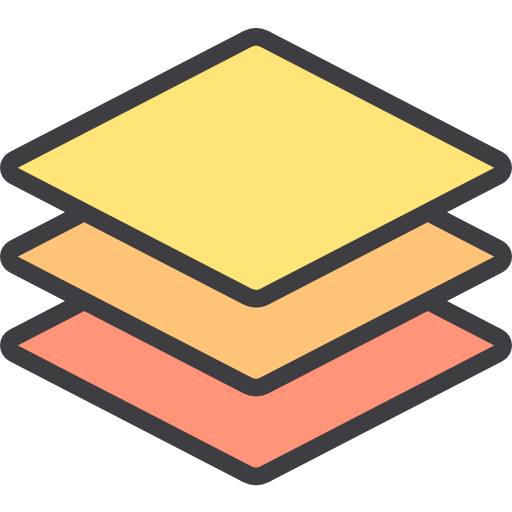 Omar's Notes
Want to connect? Send me a note: [email protected]
---
On Pop Culture
1/2/2023
Pop culture refers to the trends, attitudes, and ideas that are popular or mainstream within a culture at a particular point in time. It encompasses a wide range of fields, including music, television, film, literature, fashion, and social media. Pop culture can be a powerful influence on society, shaping our values, beliefs, and behaviors. In this blog, we will explore some of the key themes and issues in pop culture and how they have evolved over time.
One of the most influential forces in pop culture is the music industry. Music has the ability to transcend language barriers and bring people together, making it a powerful medium for communication and expression. In recent years, there has been a shift towards more diverse and inclusive representation in the music industry. This has led to the emergence of artists from underrepresented communities, such as people of color and LGBTQ+ individuals, who are able to share their experiences and perspectives through their music.
Television and film have also played a significant role in shaping pop culture. The rise of streaming platforms has led to a proliferation of content, making it easier for people to access and consume media from around the world. This has led to increased representation of diverse voices and stories in television and film, as well as the emergence of new genres and styles.
Fashion is another important aspect of pop culture, with trends and styles often reflecting the values and attitudes of a particular time and place. In recent years, there has been a move towards sustainability and inclusivity in the fashion industry, with an emphasis on ethical and eco-friendly practices. This has led to the rise of brands that prioritize sustainability and inclusivity, as well as the emergence of new models and influencers who reflect a more diverse range of body types and identities.
Social media has also had a significant impact on pop culture, with platforms like Instagram and TikTok serving as key drivers of trends and memes. Social media has given rise to a new generation of influencers and creators who have the ability to reach large audiences and shape public opinion. However, this has also raised concerns about the impact of social media on mental health and the authenticity of online content.
In conclusion, pop culture is a constantly evolving and multifaceted phenomenon that reflects the values and attitudes of a culture at a particular point in time. From music and television to fashion and social media, pop culture has the ability to shape our beliefs, values, and behaviors. As we move forward, it will be important to continue to celebrate diversity and inclusivity in pop culture and to consider the impact that these trends and ideas have on society.
On The Internet
12/2/2022
The internet is a global network of interconnected computers and servers that allows people to share information and communicate with one another. It was first developed in the 1960s as a way for researchers to share data, but has since evolved into a vast and essential tool for communication, entertainment, education, and business.
One of the most significant impacts of the internet has been the democratization of information. Prior to the internet, people had to rely on traditional media sources, such as newspapers and television, for information. However, the internet has made it possible for anyone to publish and access information, giving a voice to people who may have previously been marginalized or silenced. This has led to increased transparency and accountability, as well as the emergence of alternative viewpoints and perspectives.
The internet has also had a profound impact on the way we communicate and connect with one another. Platforms like email, social media, and messaging apps have made it easier for people to stay in touch with friends and family, regardless of location. The internet has also led to the rise of online communities, where people with shared interests can connect and collaborate with one another.
In addition to its social and cultural impacts, the internet has also revolutionized the way we do business. E-commerce platforms like Amazon and eBay have made it possible for people to buy and sell goods and services online, transforming the way we shop and conduct transactions. The internet has also made it easier for people to start and run their own businesses, with tools like crowdfunding and digital marketing enabling entrepreneurs to reach a global audience.
Overall, the internet has had a profound impact on society and has transformed the way we live, work, and communicate. As we continue to rely on the internet for more and more aspects of our lives, it will be important to consider the ethical and social implications of this reliance and to work towards creating a more inclusive and equitable online space.
On Die Hard
7/3/2022
"Die Hard" is a 1988 action film starring Bruce Willis as John McClane, a police officer who fights against a group of terrorists who have taken over a high-rise office building. While the film is set during Christmas and features several holiday-themed elements, such as Christmas music and decorations, it is not necessarily a "Christmas movie" in the traditional sense.
The film has become a cult classic and is often associated with the holiday season, due in part to its setting and the enduring popularity of the character of John McClane. However, the film's main focus is on the action and suspense of the plot, rather than on traditional holiday themes such as family, love, and redemption. As a result, opinions on whether "Die Hard" should be considered a Christmas movie are mixed and have been the subject of much debate.
On Diet Coke
2/19/2022
Diet Coke, like other diet sodas, is a type of carbonated beverage that contains artificial sweeteners instead of sugar. It is often consumed as a low-calorie or calorie-free alternative to regular soda.
There is some evidence to suggest that the use of artificial sweeteners in diet sodas may be associated with certain health risks. Some studies have suggested that artificial sweeteners may alter the gut microbiome and increase the risk of certain conditions, such as obesity, diabetes, and heart disease. However, other research has found no link between artificial sweeteners and these health issues.
It is important to note that the long-term effects of artificial sweeteners on human health are still not fully understood and more research is needed to determine the potential risks and benefits. In addition, it is important to remember that diet soda should not be used as a substitute for water or other healthy beverages, and that a balanced diet and regular physical activity are key to maintaining good health.